The leas, south shields
sunday 23rd february 2020, 08:30 - 14:30

Permit number 20/054
A six hour event consisting of 6.55 mile loops. This is not a competitive race and the objective is to complete as many laps as you wish within the 6 hour time limit. Those who wish to cover the classic 26.2 mile marathon distance will need to complete 4 laps, while those wishing to complete the 13.1 mile half marathon distance will need to run 2 laps.
Please note that this is no longer a free event to NEMC members.
NEMC is becoming increasingly sustainable by no longer using disposable cups at our non-competitive events. You are asked to bring your own cup or bottle, which we will fill for you. If you choose not to bring your own, we can sell you one for £2 and give that money to WaterAid.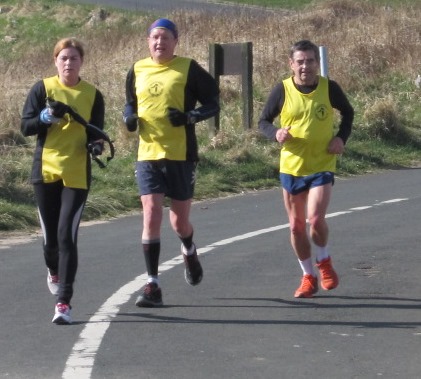 EVent information
Price: £17 (NEMC), £19 (Affiliated), £21 (Unaffiliated)
Enter online: here
The location: Race Headquarters and registration is at The NEMC, near to the Marsden toilets and car park, Coast Road, South Shields, NE34 7BS.
Course map and race instruction: click here.
This year you will be asked to select a distance (10kish, half marathon, 30kish, marathon or 50kish) and a start time (0830, 0930, 1030,1130, 1230) in order to be finished in time for all members to be finished and attend our AGM afterwards.
Car parking: Marsden Lea, Coast Road, South Shields, NE34 7BS. 8am to 8pm, 1p per min for up to the first hour, £1 per hour thereafter, £5 all day.