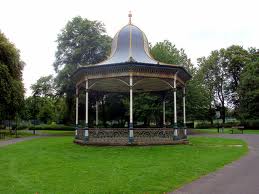 NEWCASTLE TOWN MOOR MARATHON AND HALF MARATHON
19th November 2017 9:30am TBC
Registration and number collection will be from 8:30 until 9:10 in the Boathouse. No cars in Exhibition Park please!
The Event:
For those who don't mind multi-lap runs! This will be the 8th running of Newcastle upon Tyne's marathon over a traffic-free 7 lap course (or half of that for a half marathon) on good footpaths through and around its historic Exhibition Park and Town Moor. Road shoes are perfect for this event. Gates are tied or held open by marshals, but there may be cows joining us! There is a feed station on the course with water, juice and sweets. Feel free to bring your own food and drinks to leave at the feed station. Portable toilets are provided on the course and there is a single toilet at race HQ, in the Boathouse. Hot drinks, chocolate are available in race HQ after the race.
This event will have chip timing and has an accuracy measurement certificate.

Online entry:
Half course map here
Marathon course map here

Testimonials:
"I just wanted to say a massive thanks to both of you and all of your volunteers for Sunday's brilliant event. As ever, everything went off smoothly and with the weather Gods smiling on us it was another brilliant and memorable day."
"Thanks for organising again, you got us some great weather this year :) Loved the T-shirt makes a nice change from all the technical ones..."
"FABULOUS race today. Many thanks to you and to George for all you have done to make it such a success. Thanks to all the marshals too who were generous in their encouraging clapping and comments. Lovely day all around. I'm glad I chose to only do the half as it leaves me a bit of the day to enjoy instead of having to collapse in a heap!"