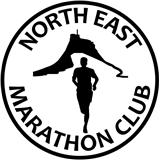 REPORTS
2015 REPORTS



Leeds Canal Canter by Ian Richardson

Wrexham Marathon by Alan Webb

The Leas by Steven Prentice

Lanzarote Marathon by Ian Richardson

Hexham racecourse by Tim Pocock

Newark Castle Marathon by Ian Richardson

Castles Marathon 2015 by Ian Richardson

Palma 2015 by Ian Richardson

Maplethorpe by Mike Trant

Brussels by Paul Blakey

Highland Perthshire Marathon (Aberfeldy) by Mike Trant

Petra

by Ian Richrdson

Achill

by Ian Richardson

Longford Marathon by Ian RichardsonWakefield

by Ian Richardson.

Pieces of Eight

by Ian Richardson.

Cork City Marathon

by Ian Richardson.

"It was a great event, well organised and very friendly. I really would like to go and do it again, preferably with more time to see the place."

Transvulcania and Windermere/Kielder Duathlon by Malcolm Cox.

Windermere by Mike Trant.


"They (marshals) and their organisations (Free Masons, lions clubs etc.) help make this a bucket list MUST do marathon (but unlikely PB)

"

"As a relative new member, it was pleasing that many runners on the course (recognising the club logo on my vest) had heard of NEMC and a few had run in our events, all had very positive experiences and planned to run in them again."

Caythorpe Canter by Ian Richardson
"

It's a long way to go, but a great event and fabulous value at £15."



Easter Canal Marathons, Stratford by Ian Richardson
Thursday
Friday

Kelso Racecourse Marathon by Ian Richardson



This is a lovely little event, very much in the spirit of NEMC events and deserves to be much better supported, particularly as it supports worthwhile charities.



Winter Railway Ultra by Ian Richardson

A really pleasant low key event that has given me confidence for stuff a bit longer than a marathon. The course itself was quite varied and mostly followed the nearby river. Conditions under foot went from tarmac to gravel and some muddy bits. It was all perfectly suited to road shoes. The most awkward part was the camber, or lean, on parts of the course, which had runners looking for the least inclined part each time we reached such a section.

14 laps of the Meadows in Edinburgh seemed a reasonable enough ask, but the wind and rain didn't lend itself to running or spectating. Nor did the cobbles, and tight turns into and out of George Square which had to be negotiated at the end of each lap. Personally I'd rather have done 15 (or however many) pure laps of the Meadows than put up with the unnecessary climb up to George Square and those cobbles.
To my surprise I find myself entering into George Square with the opportunity to knock over a minute off my Maltese time. Mission accomplished...bring on Edinburgh (again)!
Would I do it again? This is the 30th Malta Marathon, The actual number of runners in the marathon was in the hundred's rather than the thousands, so it probably needs the half to make it viable. I like the split start, which doesn't impede the marathon runners…. Or at least it doesn't impede the slower marathon runners. However, unless I return to my former fitness, I wouldn't do it whilst the walkathon was on.

2014 REPORTS
Orrell by Ian Richardson
It was a long drive there and then back the following day, but well worth it in my view, to support an event in a good cause and organised at a time when others shy away from organising events due to weather concerns. I shall be watching out for future events by these people, as their low key and friendly nature very much appeals to me.
Ho Ho Hell on the Humber - 6 December 2014 – Ian Richardson
Regular readers may recall that I did an evening version of this event in August 2013 and did not enjoy it one little bit. I swore to myself that I would never do it again. That seemed unfair on a well organised event that was dominated on that occasion by storm force winds, so I decided to give it another try. After all, if the weather was awful in August, surely it would be lovely in December?
Maravan Double by Ian Richardson.

"The splendid goody bag contained beer, crisps, a stick of Cleethorpes rock, and some embrocation packets. A good haul, complemented by a decent medal. I left with very good memories of a well organised first event for Darren, and the thought that I would be very happy to do it again."
A20 Paths N Downs Marathon – Maidstone – 16 Nov 2014 by Ian Richardson

"This was a very well organised and thoroughly enjoyable event...If I find myself in the area next year, I would certainly do it again."
Palma by Ian Richardson

Northumberland Coastal Marathon by Ian Richardson

Donegal day 1 by Ian Richardson, Donegal day 2, Donegal day 3, and Donegal day 4!
Have a look what our globe-trotting Club Chairman has been doing while we struggle with dark morning runs!

Istanbul Marathon by Jim Manford

Dublin by Jim Manford.

Melbourne by Jim Manford

Western Sydney by Jim Manford
Sydney by Jim Manford

Helsinki and Stavanger by Jim ManfordDundee Marthon by Jim Manford.
"This is a lovely low-key event that nicely fills a gap in late July when there aren't too many marathons on in the UK. It started three years ago now, tacked on to the back of an established half marathon on the same day. I've done all three of them and am pleased to say, that after initial teething problems, the organisers have now succeeded in getting everything spot-on."
Stockholm Marathon by Jim Manford
"The marathon route consisted of two separate, unequal laps. The first 16+ km involved a circular tour around the city's perimeter including the islands of Gamla Stan and Soderman. After 18km the course spent the next 10 km or so meandering around the parklands of Ladugardsgardet and Djurgarden before reconnecting with the original lap again at 28km and repeating the remainder of this to culminate in a Stadium finish. Spectator support on the two city laps was plentiful with Saturday shopping crowds helping to swell theranks of bystanders."
Osmotherley Phoenix (A long hot day in the Hambleton Hills) by Louis Coles.

Part of the Osmotherley Games this is a great race with 17/26/33 mile options. The route is well signed and there is plenty of company on the way round. Although this unsurprisingly thins out the further you go. The checkpoints are enthusiastically volunteered with a good array of snacks and drinks. All in all a great do that I would thoroughly recommend for any club member, it is great value for money! However, at this point the organisers are looking for someone else to take on the organisation of this great run. 33m in 6h16m
St Oswalds Ultra (bloody hell that was long) by Louis Coles.
The first time this event has been organised by TRI events. A point to point ultra from Lindisfarne with 50k/100k/100m options, finishing at Craster, Rothbury and Chollerford accordingly.
The bus picked us up at 5 in Craster for the 7 am start in the gloom. The route takes you inland before hitting the coast (using the route of the Northumberland Coastal Marathon®) down to Warkworth. Then heading inland along the Coquet to Rothbury. Next over Simonside and south to the Tyne Valley and Hadrians Wall, before the final downhill from Heavenfield to Chollerford.
A good event with great competitors, I ran with a number of NEMC runners during the event. Keith and Glen deserve an honourable mention for putting up with my early onset hypothermia and general grumpy demeanour. Notwithstanding waking grumpy farmers at
4am
, getting lost in Triffid-like bracken Harwood Forest and the inevitable aches and pains following the run; this was a great event.
100m in 27h55m
Brathay Windermere Marathon by Wendy Nail.
"The marathon itself was a tough course. We were always either going uphill or downhill so, of course, it seemed like it was 80% up and 20% down. Towards the end the volunteers would solemnly tell me the hills were behind me and it was flat for the rest of the way. Clearly we have different definitions of flat!" Read more...
March 31st: NEMC Members Marathon, The Leas.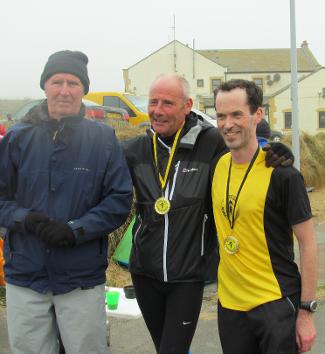 By Steven Prentice.
This year the Member only marathon was held on the Leas in South Shields. The route was dumb bell shaped, a turning circle at each end and a track between the two. The marathon should really be described as a trail marathon, there was very little tarmac, but to be honest it was an easy trail route (no big hills). The route meant that as a club event I worked out I would be able to see and say hello all the other Marathon Club members at least 4 times on the route, if not more. The start time given to each runner was based on their estimated race time, so that we would all finish at around the same time - perfect timing for the buffet after the race...


Montane Trail 26 Howgills by Keith Robson

"Overall I found this a fantastic day out, the views were stunning, the route was challenging and incredibly well marked, all the staff and marshalls were as friendly as you could ask for, and in terms of value for money I don't think you'd find much better, the entry fee was just 30 pounds. If you like a challenging course and don't mind some very steep hills and getting a little bit dirty then I would wholeheartedly recommend this one to anyone - a great trail run very well organised."
Edinburgh by Paul Blakey

July to September Reports: Including Dundee, Reservoir, Swiss Alpine, Gdansk, Hell on Humber, Rekjavik, Ultra Tyne Tour, Tallinn, Cotswold 102, Has Christian Anderson, Northumberland Coast, Robin Hood, Montreal
January to March Reports: Including Hardmoors 30, Miami, Apeldoorn, Clontakilty, Osmotherley Trail, Golden Fleece, Meadows, Groundhog Track, Hardmoors 55 and Reservoir Marathons
April to June Reports: Including Caythorpe, Blackpool, Druridge Bay, Sunderland, Prague, Dukeries Ultra, White Peak, Windermere, Strathearn, Lancaster, Hardmoors 110
Jan to April 2012 Reports: includes Gran Canaria, Marrakesh, Northampton, Belvoir, Meadows, Blackpool, Grantham Ultra, Paris Eco Trail, Lakeside Way, Hull, Caythorpe & Linz
April to July 2012 Reports: includes Shakespeare, Madrid, Manchester, Geneva, Belfast, Druridge Bay, Dukeries, Edinburgh, Wales, Karrimor Trail, The Wall Ultra
July to September 2012 Reports: includes Hamsterley, Osmotherley, Fairlands, Dundee, N/Land Ultra, Elsecar, N/Land Coast, Sandwell, Boston Ultra, Highland, Ponton, Langdale, JW Ultra, Loch Ness
October to December 2012 Reports: includes Budapest, Kielder, Liverpool, Spires & Steeples, Leicester, Great Yarmouth, Town Moor, Enigma, Rutland
2011 REPORTS
RACE REPORTS 2011: UK MARATHONS (A to L) and (L to Z) Last entry Liverbird Marathon Jan 4th. Including: Calderdale, Druridge Bay, Edinburgh, Fat Ass 50k, Great Langdale, Green Chain, Kielder, Lakeland Trails, Lakeside Way, Liverpool in (A to L) Liverbird, Luton, Newcastle TMM, Northumberland Coastal Challenge, Northumberland Coast, Portsmouth, Shakespeare and Smugglers Trod in (L to Z)
Madrid, Malta, Palma, Porto, San Sebastian, Swiss Alpine