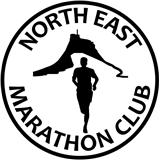 REPORTS
2015 REPORTS



Leeds Canal Canter by Ian Richardson

Wrexham Marathon by Alan Webb

The Leas by Steven Prentice

Lanzarote Marathon by Ian Richardson

Hexham racecourse by Tim Pocock

Newark Castle Marathon by Ian Richardson

Castles Marathon 2015 by Ian Richardson

Palma 2015 by Ian Richardson

Maplethorpe by Mike Trant

Brussels by Paul Blakey

Highland Perthshire Marathon (Aberfeldy) by Mike Trant

Petra

by Ian Richrdson

Achill

by Ian Richardson

Longford Marathon by Ian RichardsonWakefield

by Ian Richardson.

Pieces of Eight

by Ian Richardson.

Cork City Marathon

by Ian Richardson.

"It was a great event, well organised and very friendly. I really would like to go and do it again, preferably with more time to see the place."

Transvulcania and Windermere/Kielder Duathlon by Malcolm Cox.

Windermere by Mike Trant.


"They (marshals) and their organisations (Free Masons, lions clubs etc.) help make this a bucket list MUST do marathon (but unlikely PB)

"

"As a relative new member, it was pleasing that many runners on the course (recognising the club logo on my vest) had heard of NEMC and a few had run in our events, all had very positive experiences and planned to run in them again."

Caythorpe Canter by Ian Richardson
"

It's a long way to go, but a great event and fabulous value at £15."



Easter Canal Marathons, Stratford by Ian Richardson
Thursday
Friday

Kelso Racecourse Marathon by Ian Richardson



This is a lovely little event, very much in the spirit of NEMC events and deserves to be much better supported, particularly as it supports worthwhile charities.



Winter Railway Ultra by Ian Richardson

A really pleasant low key event that has given me confidence for stuff a bit longer than a marathon. The course itself was quite varied and mostly followed the nearby river. Conditions under foot went from tarmac to gravel and some muddy bits. It was all perfectly suited to road shoes. The most awkward part was the camber, or lean, on parts of the course, which had runners looking for the least inclined part each time we reached such a section.

14 laps of the Meadows in Edinburgh seemed a reasonable enough ask, but the wind and rain didn't lend itself to running or spectating. Nor did the cobbles, and tight turns into and out of George Square which had to be negotiated at the end of each lap. Personally I'd rather have done 15 (or however many) pure laps of the Meadows than put up with the unnecessary climb up to George Square and those cobbles.
To my surprise I find myself entering into George Square with the opportunity to knock over a minute off my Maltese time. Mission accomplished...bring on Edinburgh (again)!
Malta Marathon By Paul Blake